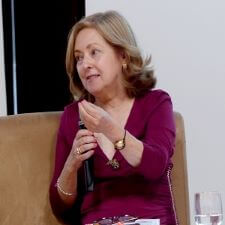 Welcome to the 5th edition of ICEE – Energy & Environment: Bringing together Economics and Engineering to be held at the University of Porto, next 2-3 June 2022. As in previous editions, the conference is organized by FEP (School of Economics and Management, University of Porto), CEF.UP (Research Center on Economics and Finance, University of Porto) and the ALGORITMI Research Center of the School of Engineering, University of Minho.
Like in previous editions, ICEE main goal is to bring together leading academic scientists, researchers and scholars from the energy and environment science community to interchange knowledge, to discuss and to disseminate new ideas towards a low-carbon, sustainable future. However, scientific knowledge, public policies, the economy and society are now quite different from those in 2013, the year of our 1st ICEE. Both the theme of the Conference – TECHNOLOGIES, MARKETS AND POLICIES – and most particularly special topics intend to reflect this new reality and new challenges that society must face.
On behalf of the organizing committee, I wish you a pleasant stay in Porto and I hope that ICEE'2022 will be a rewarding and useful experience for all the participants!
Official Green Week 2022 Partner Event
EU Green Week is the key event in the EU environment policy calendar. This annual opportunity to debate and discuss European environmental policy attracts policymakers, leading environmentalists, stakeholders and other interested parties from across Europe and the globe.
Down the years, EU Green Week delivered on its objectives, improving the understanding of EU environmental policies, feeding into debates about their development, and improving the overall image of the EU among citizens and stakeholders around Europe.
To mobilise involvement and contribution from all sectors, in addition to the high level conference in Brussels organised by the European Commission's Directorate-General for Environment, a series of events organised by partner organisations from across Europe will feature officially in the Week's programme.